In 2018, Dior was the luxury brand that most excited the Mexican consumer, according to a study.
The luxury goods and services industry has grown considerably in Mexico, so much so that it has made the country the largest market in Latin America, after having reported around 7,000 million dollars in sales, only in 2018, according to Euromonitor data. International.
Even though India is the country with the highest growth in this sector worldwide, the Mexican Republic continues to be a strategic country for the brands that belong to this industry, and more before, an increasing demand for premium products derived from the lifestyle, as well as the influence that marketing campaigns have on the consumer's purchasing decision.
 
In August of last year, the MLBM agency published its ranking of luxury brands that most excited Mexicans, top ten in which Dior was placed as the leading firm to obtain 48.3 points, followed by Channel, Tiffany & Co. and Rolex, which obtained 41.8, 34.5 and 34.1 points, respectively.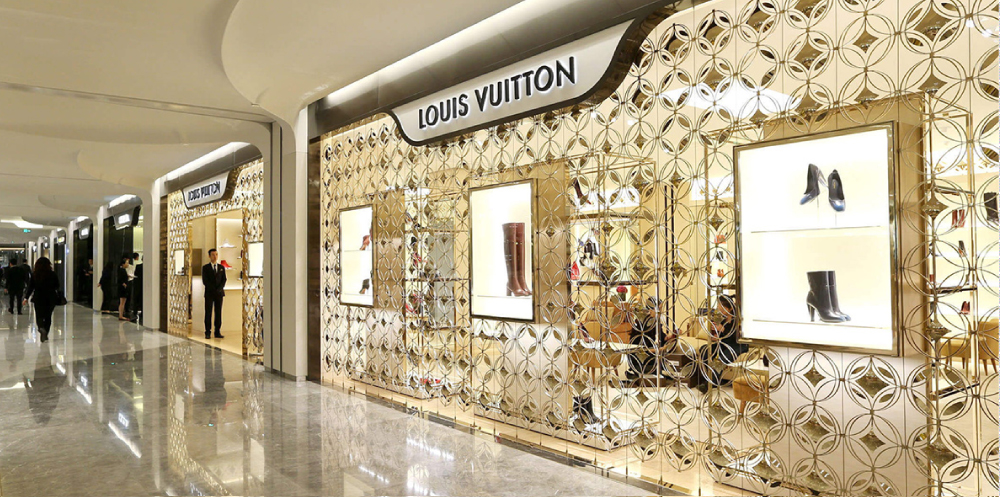 This is how luxury brands seduce in PDV
One of the distinctive elements that characterize both brands and their products, as well as their promotional campaigns, is the aspirational factor, since much of their communication is about the client can achieve a certain status thanks to certain good or luxury service, something that directly impacts your emotional side and that can take you not only to a purchase, but also to a long-term relationship and sense of belonging.
But in addition to this discourse, the points of sale of this type of brands represent a key element to attract the public, make them enter and feel even excited to be there. What makes these retailers get the customer's attention?
The visual merchandising is one of its greatest allies, because thanks to its decoration, color in its walls, aromas, music, lighting, stock arrangement and layout design make it not only the access and movement inside the point of sale be simple, but also pleasant, which makes the shopper spend more time inside the store and with this his purchase intention increases.
The shop windows are also another factor of great influence, since the vast majority not only shows the latest collection of clothing, jewelry or footwear, but also tell stories that invite you to enter, as pointed out by Alma Martínez, a teacher in Industrial Design the UNAM and specialist in window design, who also states that supported by a good assembly and the integration of other disciplines such as architecture, museography, urban geography, psychology, design and marketing, among others, make a showcase a means of communication between brand and target
In the same way, the service and customer service also turns out to be a factor that prolongs the time of each visit, thanks to personalized consultancies that make the consumer feel like a unique client.
Source: Informabtl.com